DESCRIPTION: Our Gen 2 Range Finder Pouch is crafted to be indestructible and ultimately provide you with peace of mind by protecting your optic investment. The pouch features a forward opening magnetic lid for easy one handed operation, spacer mesh for protection, and PALS for mounting onto the MOLLE of your Gen 2 Binocular Harness, Butt Stock Pack, Bow Sling, or any other system with MOLLE. 

SIZE DIMENSIONS: 

SIZE SMALL- 
4" HEIGHT X 3.25" WIDTH X 2" DEPTH              
WEIGHT: 3.4 OUNCES                                  
SIZE MEDIUM- 
4.7" HEIGHT X 3.8" WIDTH X 2" DEPTH 
WEIGHT: 3.5 OUNCES 
SIZE LARGE 
5.25" HEIGHT X 3.8" WIDTH X 2" DEPTH 
WEIGHT: 3.6 OUNCES 
PRODUCT MATERIAL SPECIFICATIONS:
1000D CORDURA (Coyote Brown, Ranger Green, Wolf Gray, Multi Cam, ATACS AUX, Multi Cam Black, and Fluorescent)
500D CORDURA (Bottomland and Multi Cam Alpine)
Made in USA 3.0MM Military Spacer Mesh
Made in USA Cordura Nylon Webbing
Made in USA 1" Grosgrain Binding
Made in USA #69 Nylon Thread
Made in USA Pull the Dot Fasteners 
Made in USA HDPE Plastic 
WARNING- DO NOT USE MAGNETS IF YOU HAVE A HEART PACEMAKER OR ANY OTHER SIMILAR MEDICAL DEVICE. CERTAIN NAVIGATION DEVICES HAVE BEEN KNOWN TO INTERACT WITH MAGNETS. KEEP ALL MAGNETS AND NAVIGATION DEVICES AWAY FROM EACH OTHER WHEN IN USE. 
WE ARE NOT RESPONSIBLE FOR ANY INJURY OR DEATH WHILE USING OUR PRODUCTS. 
Shipping Policy
Guarantee/Return Policy
Customer Reviews
11/28/2021
Quality
It secures nicely to the bino harness and again the quality is great!!
11/15/2021
Sig Kilo 2200
I bought the medium and my Sig Kilo 2200 fits in it with room to spare.
Gregson G.

United States
11/11/2021
Happy in ND
goes very well with my bino harness.
Art N.

United States
11/08/2021
Great quality
Would recommend to anyone who does a lot of walking
Nick Z.

United States
11/03/2021
Fits my range finder perfectly!!
Great owners, great company!! Built to last!!
Ryan B.

United States
11/02/2021
Sweet
Absolutely love it, how range finder pouch attaches to the bino pack... super secure!!!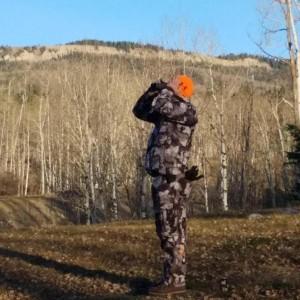 JM
James M.

United States