DESCRIPTION: Our Duffle Bag is built to be indestructible and highly water resistant (remember, nothing that is sewn will be completely WATERPROOF). The bag features a Cordura and Packcloth layer system, which provides excellent protection against water. The bag has a large compartment for storing clothes, gear, and other necessary items for your travels. The duffel features two side zippered pockets for storing smaller items you may need quick access to. The #10 zippers make for near non-existent zipper malfunctions, 550 cord pulls for silence, and storm flaps to prevent moisture from entering the zippers. Two metal D rings are sewn on opposite sides for attaching the INCLUDED shoulder strap. This bag now comes with a cushion pad for the handles and strap. 
DIMENSIONS:  
34 Liters/2090 cubic inches
20" LENGTH 11" WIDTH X 9.5" DEPTH           
WEIGHT: 22 OUNCES                                  
PRODUCT MATERIAL SPECIFICATIONS:
1000D CORDURA
Made in USA 420D High Density Coated Packcloth Nylon 
Made in USA Cordura Nylon Webbing
Made in USA #10 YKK Zipper with 550 Cord Pulls
Made in USA Metal 1" D Rings 
Made in USA 1 1/8" Snap Hooks
Made in USA 2" - 1" Metal Reducer Loops
Made in USA 2" Metal Single Bar Slides
Made in USA 1" Grosgrain Binding
Made in USA #69 Nylon Thread
Customer Reviews
Write a Review
Ask a Question
01/31/2022
Greg T.

United States
Outstanding Duffel
Like all the products I purchased here, the duffel bag is outstanding. It's very well made, designed right and made to last. I'm very happy with this and fully recommend this duffel and more importantly, I recommend the people here.
01/27/2022
Shane W.

United States
Great bag
Very durable bag made for multiple uses. Great company and definitely recommend.
01/03/2022
William Z.

United States
American made!
Great product and durable!! Would highly recommend to anyone!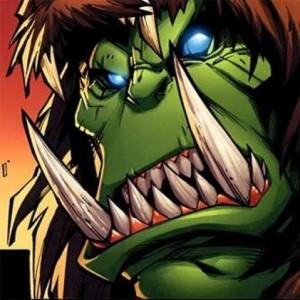 TM
12/24/2021
TJ M.

United States
Almost perfect
Only gripe I have is the handle wrap is kind of oversized for the handles which creates some odd bunching.
11/20/2021
Joshua S.

United States
Love this bag.
Can't beat this duffel bag. I own a few of them. America made and tough as nails. I use them to haul around my carpentry tools for work and clothing for over night trips within the road systems. I can't recommend these enough or any of the gear they make. It's by far the best in the market. Worth every penny. FTFO
10/04/2021
Dan r.

United States
Can't be built better
After the owner told me to F off on Instagram from light trolling I become an instant fan of his business model. I then pledged to make a purchase and this was my first. I cannot be more impressed by the quality of this bag. It literally cannot be beaten! I've never seen a bag built like this, the quality and detail is unmatched. Looking forward to adding more of this company's products to my hunting gear. And if you're concerned about the price think of this bag as a lifelong item, it will not need to be replaced.