DESCRIPTION: The last belt you will ever have to buy. No, really. Our belts feature an ADF Raptor Buckle, 1000D Cordura, medium weight nylon core, and a 1" hook and loop Velcro system. These belts are built for maximum comfort, fit, and functionality. Rigid enough to conceal carry, yet equally great for every day wear. Our belts do not rub or cut into your sides like other brands, loosen, or wear down over time like leather. It should be noted the buckle is 1.5" and not designed to go through your pant loops. Simply attach the male and female ends together and feed the belt through your loops. You will need to take the extra step (literally 10 seconds) of feeding the belt in and out of the male buckle end when taking the belt on and off your pants. 
SIZES:  (BASED ON PANT SIZE)
MEDIUM- 28"-35" WAIST 
LARGE- 36"-42" WAIST
XL- 42"-52" WAIST 
WEIGHT: 6.4 OUNCES
PRODUCT MATERIAL SPECIFICATIONS:
1000D CORDURA 
Made in USA 1.5" ADF RAPTOR BUCKLE - Specifications: 4,000 pound indirect break strength / 2,000 pound direct break strength. Made with 7075 Aluminum.
Made in USA Nylon Webbing  
Made in USA Hook and Loop Velcro 
Made in USA #69 Nylon Thread
Customer Reviews
Write a Review
Ask a Question
Tough Enough For Wildland Firefighter
Bought this belt for our son who is a South Dakota Wildland Firefighter. After a long 7 day rollout he told me that this is literally the toughest piece of equipment he has. Other people on his crew were asking where he got it. Proud to say T&K "USA"
04/13/2022
Joseph H.

United States
Best belt ever!
This belt is comfortable and can be unbuckled quickly with one hand. Craftsmanship is spot on. Daily wear for work and hiking on the weekends in New Mexico. Already looking at getting a second one in a different color. Great American mad product.
04/03/2022
Fred M.

United States
Belt
Just pulling the belt out of the box. You can tell it is well made with quality materials.
03/13/2022
rokim r.

United States
EDC
Great quality. Excellent craftmanship.
02/10/2022
Henry G.

United States
Outstanding belt
The belts are top notch quality. Definitely worth buying more than one. I was more than satisfied with the comfort and ease of the release. No stretch and no pinch while wearing stays secured. I've had the belt since November and used it daily I've yet to see a thread loose or frayed velcro is still holding up great. Honestly it still looks new. The Customer service is also top notch with T&K. I original placed an order for a large belt, however i never changed the size on the order form and had a medium. I contacted Tyler with the info and he fixed my order and received the belt 2 days later. Definitely worth the coin and it's American made.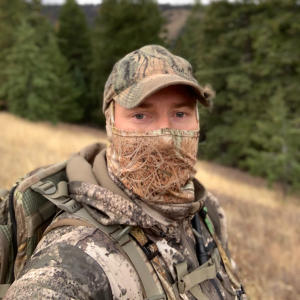 AG
01/27/2022
Adrien G.

United States
Durable
Over build going to last a long time. Just wish the buckle was a little smaller to fit thru some hunting pants. But it's built like a tank.