DESCRIPTION: The last belt you will ever have to buy. No, really. Our belts feature an ADF Raptor Buckle, 1000D Cordura, medium weight nylon core, and a 1" hook and loop Velcro system. These belts are built for maximum comfort, fit, and functionality. Rigid enough to conceal carry, yet equally great for every day wear. Our belts do not rub or cut into your sides like other brands, loosen, or wear down over time like leather. It should be noted the buckle is 1.5" and not designed to go through your pant loops. Simply attach the male and female ends together and feed the belt through your loops. You will need to take the extra step (literally 10 seconds) of feeding the belt in and out of the male buckle end when taking the belt on and off your pants. 
SIZES:  (BASED ON PANT SIZE)
MEDIUM- 28"-35" WAIST 
LARGE- 36"-42" WAIST
XL- 42"-52" WAIST 
WEIGHT: 6.4 OUNCES
PRODUCT MATERIAL SPECIFICATIONS:
1000D CORDURA 
Made in USA 1.5" ADF RAPTOR BUCKLE - Specifications: 4,000 pound indirect break strength / 2,000 pound direct break strength. Made with 7075 Aluminum.
Made in USA Nylon Webbing  
Made in USA Hook and Loop Velcro 
Made in USA #69 Nylon Thread
Customer Reviews
12/06/2021
Great belt
Belt is fantastic. Soon as you touch it you can tell it's high quality. Comfortable and doesn't even feel like your wearing it. Glad to support a vet!
12/01/2021
So far, so good!
I love the belt. Tyler's a good guy. I'm glad to help support American workers.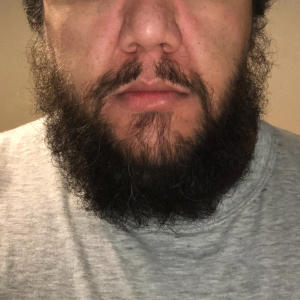 JE
Jason E.

United States
11/19/2021
Badass belt
I love this belt
Dereck P.

United States
10/26/2021
Rock Solid
Another top notch product from a top notch company! Thanks Tyler and Crew!
Caleb C.

United States
10/21/2021
First rate quality
T&K don't cut corners with the gear they produce. I needed a top quality belt for my back country hunting needs and again, they have exceeded my expectations. Sizing is great, I am a 32in waist all day but size up to a 34 for layering needs and this belt has more than enough room to spare either way. If you are questioning your size, you can always size down and have more than enough belt.
Christopher S.

United States
10/07/2021
Best belt I've had.
Used this belt for about a week and it's made so well I can't believe I waited a while to get it. Tyler and the ones who see these together really killed it putting these together. If you're looking for an incredibly made belt for work or hunting, look no further!!
Christopher A.

United States